Spear & Jackson 23cm Cordless Grass Trimmer 36V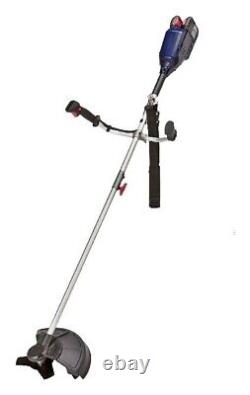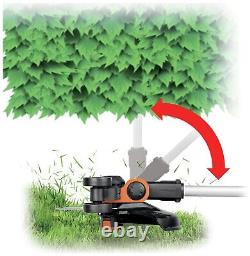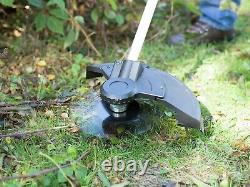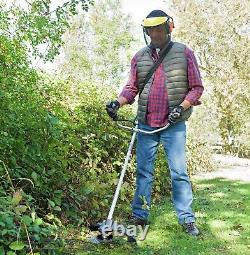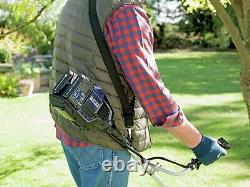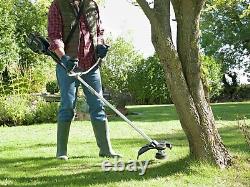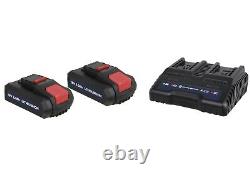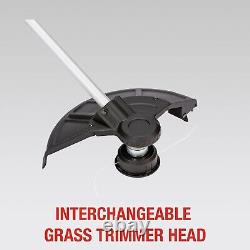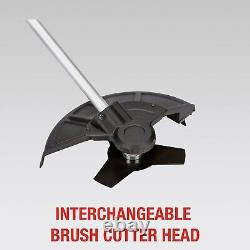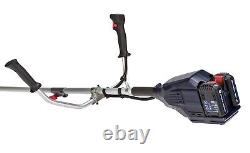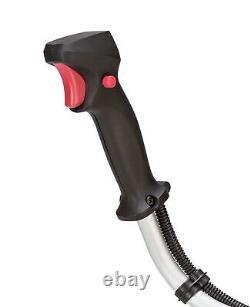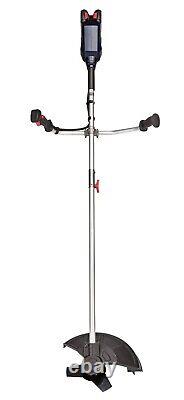 Welcome to JD FURNITURE Store. This is the ultimate grass cutter for your garden. Supplied with both grass trimmer and brush cutter interchangeable heads, this can tackle all the trimming needs in your garden. The grass trimmer has an extra-wide 32cm cutting width and is ideal for cutting long grass and weeds.
If the line breaks, the replacement line can be fed out by just tapping the head on the floor, so you can continuously cut. The brush cutter is a fixed 23cm wide blade designed for even tougher jobs, such as brambles and nettles. Being cordless, you can cut and trim anywhere.
Being battery operated, you don't have fumes, weight or noise of a petrol engine, or the constraints of a traditional electric trimmer. It's driven by a 36V motor, which is powered by 2x 18V 2.0Ah batteries. It comes with a dual port fast charger, so both batteries can be charged together in less than an hour. Handlebar style handle, and shoulder strap so you have improved control and can comfortably use it for a prolonged time. Dual headed tool serves as a grass trimmer or brush cutter.
Bump feed - requires you to tap the head on the ground to release more line. Dual line feed - ideal for overgrown areas.
Shrubbing mode tackles more overgrown areas. Run time up to 20 Minutes. We understand your concern about cosmetic defects, and we would like to reassure you that all our products are new and have never been assembled. Please be advised that we do not keep photographic records or notes of any cosmetic defects.
However, we can guarantee that the majority of our items do not have any noticeable defects. Rest assured, all items undergo thorough testing by our quality control team to ensure that any defects do not compromise the item's structure or functionality. If you have any questions or require further information, feel free to reach out to us. Your satisfaction is essential to us, and we're here to assist you.
AB31-AB38, AB40-AB56, IV1-IV28, IV30-IV36, IV52-IV54, KW1-KW14, PA21-PA38, PH4-PH41, PH49-PH50. Please get in touch with us before opening any return requests. We're here to assist you if you've received a faulty item.
We may request photos of the damage/fault for our Quality Control team to investigate further. Rest assured, we'll do our best to ensure a seamless resolution and deliver the replacement if eligible. Your satisfaction is our priority, and we're committed to providing top-notch customer service. We value your satisfaction and strive to provide the best service possible. To ensure smooth order processing, kindly allow up to 24 hours for your order to be processed. If you encounter any issues while tracking your order or if you haven't received your item within the expected time frame, please reach out to our dedicated support team. We are here to assist you promptly and address any concerns you may have. Your satisfaction is our priority, and we will do our utmost to resolve any issues or questions you may have related to your order. Thank you for choosing our services, and we look forward to providing you with a seamless shopping experience. Please get in touch with us before opening any Return requests. Your satisfaction is our priority, and we are committed to resolving any issues you may encounter. Please give us the opportunity to address your concerns and make things right for you. Your feedback is valuable, and we are here to ensure a positive experience for you. Thank you for considering our request. Welcome to JD Furniture, your go-to destination for top-quality furniture at unbeatable prices! Established in 2014, we take immense pride in being one of the largest West Midlands Furniture Clearance stores, conveniently located in the heart of Birmingham, Aston. At JD Furniture, we specialize in offering both brand new furniture and discontinued ranges from well-known high street brands. Our mission is to bring you the best deals possible, ensuring that most of our items are priced significantly lower than what you'd find on the High street. While we focus on providing exceptional value, we are transparent about our not brand-new items. Some of these items may have minor cosmetic defects, but rest assured, each piece undergoes rigorous inspection and repackaging by our dedicated Quality Control team.
We guarantee that every item meets our highest standards before it reaches your doorstep. Our friendly and knowledgeable team is always ready to assist you with any inquiries you may have about the products we offer. Whether you need guidance on selecting the perfect piece for your home or have questions about our clearance process, we're here to help every step of the way.
At JD Furniture, we believe that everyone deserves to enjoy beautiful and comfortable furniture without breaking the bank. Shop with confidence, knowing that you'll discover incredible deals and exceptional service at our store. Thank you for choosing JD Furniture as your trusted furniture partner. We look forward to making your home furnishing dreams a reality!