Wesco 2-in-1 Cordless Brush Cutter & Grass Trimmer/Edger, 2X18v batts, Ref 4/6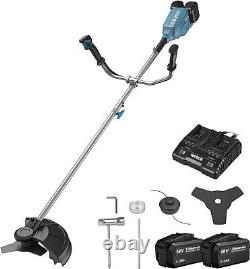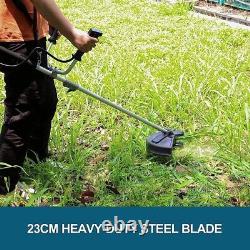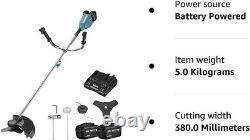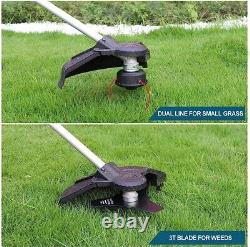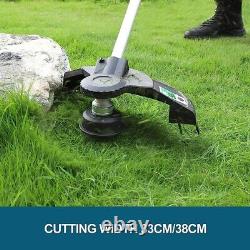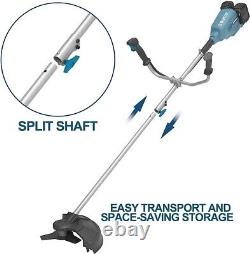 Wesco 2-in-1 Cordless Brush Cutter & Grass Trimmer/Edger, 2 X 18v batteries. Includes: (as seen in pictures). Convenient 2-in-1 Battery Grass Trimmer & Brush Cutter.
It can not only deal with bushes, but also clean every corner of the lawn; No load speed: 5300 /min, 2.0mm line and 330mm up to 380mm adjustable cutting diameter, can clear thicker and harder lawns; Blade cutting: 5800 /min and 230mm blade diameter ensures efficient brush cutting. Powerful 218V 4.0Ah Battery Brush Cutter for More Power in Garden Tasks. WESCO battery brush cutter is equipped with two powerful 18V 4.0Ah lithium battery and comes in a set with matching charger. You can charge two batteries at the same time;One battery for all:WESCO 18V 4.0 Ah battery are versatile & compatible with many WESCO garden & workshop products. This automatic feed system ensures the optimum cutting line length at all times.
You only need to tap lightly during use to easily defend the line without having to keep pressing the On/Off switch. Ergonomic Design & Adjustable position P-type handle. 5.1kg machine weight guarantees fatigue-free work even over a long period of time.
WESCO cordless grass trimmer & brush cutter uses bicycle handle + shoulder strap design, allowing you to carry the machine across your waist and operate it with both hands. The upper and lower bars are detachable, so it has a smaller storage volume and is also portable. 1 x WESCO WS8198 2-in-1 cordless grass trimmer & brush cutter. 2 x WESCO 18V 4. 1 x blade locking nut.
1 x blade nut cover. 1 x spindle locking rod. 1 x 3-teeth blade (230mm).