Mitox 26L Select Petrol Brush Cutter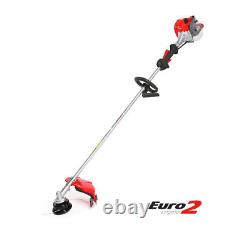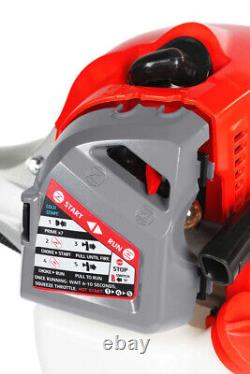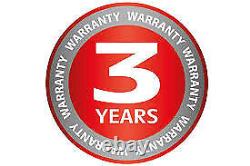 Mitox 26L Select Petrol Brush Cutter. The 26L is a quality petrol brushcutter with nylon line grass trimmer cutting head and 3-tooth metal brushcutting blade. With easy starting and Auto-Choke, the 26L is easy and comfortable to use.
With quality features and a choice of cutting attachments, the 26L is the perfect choice of brush cutter for the more demanding domestic user in the garden. Fuel / Oil Ratio 40:1. Cutter Head Auto Bump Feed.
Metal Blade 255mm, 3 Tooth. Trimmer Line Diameter 2.4mm. Sound Level (dBA) 113 dB(A).
Vibration Level (m/s2) 4.8 m/s2. A powerful easy to start 25.4cc full crank engine featuring the effortless SmartPull recoil system. Auto Bump Feed Grass Trimmer Head. The auto bump nylon line trimmer head included with the Mitox 26L releases more line as required with a simple bump on the ground so you can continue grass trimming without the need to switch off the machine.
The soft grip throttle controls with vibration reducing padded inserts are designed for user comfort, even over extended periods of use. HD 3-Tooth Metal Brushcutter Blade. A heavier duty metal-tri blade is included with the Mitox 26L petrol brush cutter.
The metal blade is ideal to use when cutting through thick grass and brush. An adjustable single strap harness further increases user comfort when cutting or trimming for extended periods of time.