Hyundai HYBC5080AV Powerful petrol grass trimmer and brush-cutter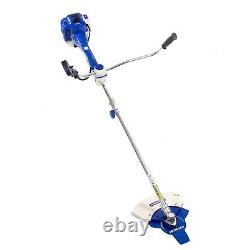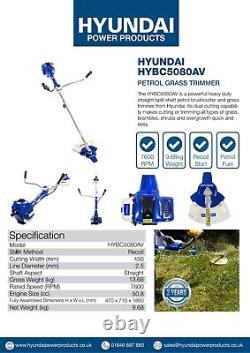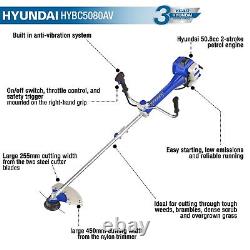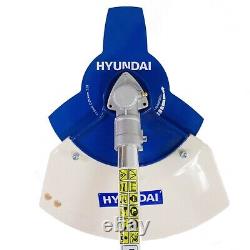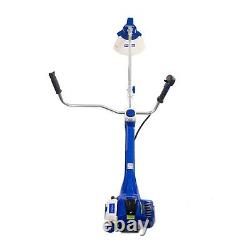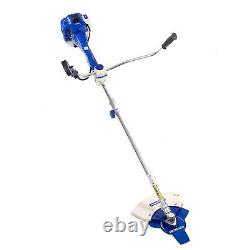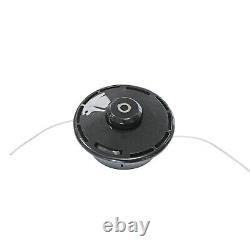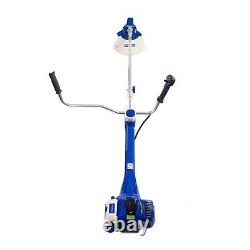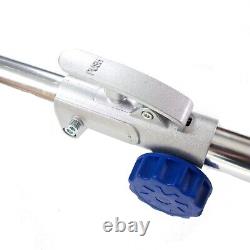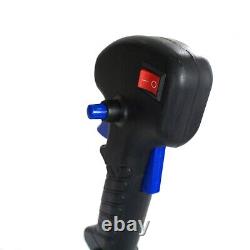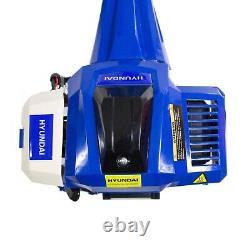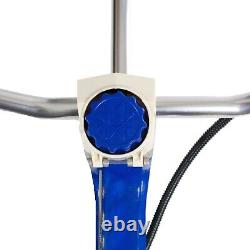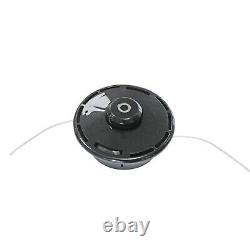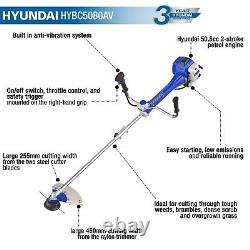 Hyundai 50.8cc Heavy Duty Brushcutter. The HYBC5080AV is a powerful heavy duty straight/split shaft petrol brushcutter and grass trimmer from Hyundai. Its dual cutting capability makes cutting or trimming all types of grass, brambles, shrubs and overgrowth quick and easy.
This petrol brushcutter's powerful 50.8cc 2-stroke Euro V Hyundai low-emission petrol engine with a soft recoil pull-start can handle even the toughest garden overgrowth to get your space looking neat and tidy in no time. 2-In-1 Brushcutter and Grass Trimmer. The HYBC5080AV is suitable for both domestic and professional settings with its large 450mm cutting width from the nylon trimmer head and 255mm from either of the two steel cutter blades, allowing you to cut through large areas of overgrowth quickly and effectively. The nylon grass trimmer bump-feed head uses 2.5mm nylon cord and allows you to simply'tap and go' if you need to release more nylon string. There are two blades included - the 3 tooth blade would be used for brambles, etc, and the 8 tooth blade is for thicker wood where a sawing action is required.