HIGH QUALITY 52cc Petrol Grass Strimmer Brush Cutter 1 years engine warrant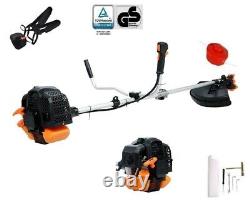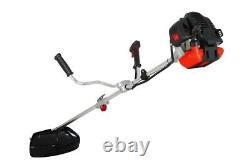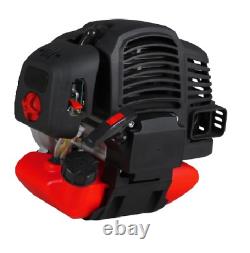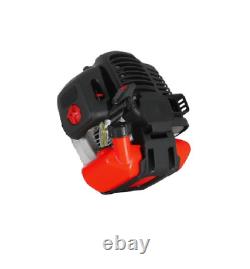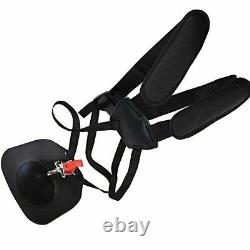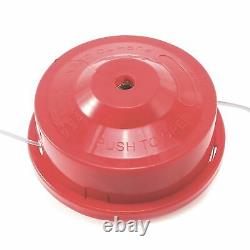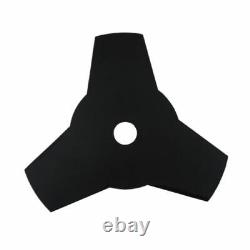 Please let us know about your experience with our product before leaving any feedback. PLEASE READ THE MANUAL BEFORE STARTING THE ENGINE TO KNOW MORE ABOUT YOUR PRODUCT. 52cc 2 IN1 PETROL STRIMMER BRUSH CUTTER GRASS TRIMMER. For a versatile trimmers/brush cutters which can make light work of a number of tough gardening jobs, look no further than our fantastic 2 in 1 petrol cutting tool. Not only does this offer you a choice in applications, its dynamic and durable 52cc engine provides you with the power you need to always get the job done.
Two Applications You can enjoy Two cutting tools including strimmer and brush cutter. Adjustable carrying strap with shoulder pad. Easy to set up and use ·.
Get the perfect edge on your lawn Line material: nylon, 2.4mm diameter. Brush cutter: Useful for tougher weeds and brambles Simply replaces the strimmer line Metal 3 teeth pronged blade. Brush cutter and strimmer (bump spool) use the same interchangeable. 1 Cylinder 2 stroke air cooled 52cc engine.
1 Year (Spare parts) for domestic use only.