Cordless 84V Brush Cutter Grass Lawn Edge Weed Trimmer Battery & Fast Charger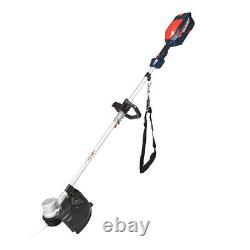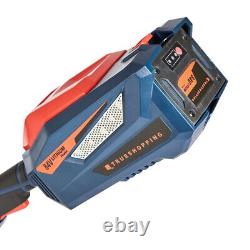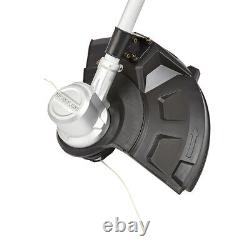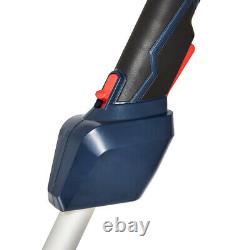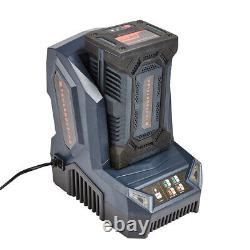 Cordless 84v Brush Cutter Grass Lawn Edge Weed Trimmer With Battery & Fast Charger. If you've had enough of dealing with tangled extension cables and noisy, high maintenance petrol-powered engines when working in the garden, the Cordless Brush Cutter with Samsung Lithium-Ion Battery provides a great alternative.
It removes the need for using two-stroke machines and leaving cords dangling dangerously across the floor, while also producing a truly fantastic finish to your lawn. It comes with a powerful Samsung Lithium-Ion battery that allows for up to 25 minutes of use. This battery technology does not suffer from memory effect and self-discharge issues that traditional cells typically produce. It's a grass trimmer that is fitted with a strong 36V motor, ensuring you always have power at your fingertips to get the job done perfectly, every time. The spool is easy to fit so you will not spend a long time fiddling around or getting frustrated when installing the nylon, leaving you more time to perfect the finish to your garden. The Cordless Brush Cutter has been specifically designed for comfort and ease-of-use, thanks to its adjustable handle and easy start and stop mechanisms. There is a maximum cutting capacity of 15 inches and a safety lock button to keep the user protected when the machine is not in use. Cordless convenience makes cutting and edging the lawn easy. Up to 25 minutes of Samsung battery powered run-time. Designed for comfort, ease of use and full control. Nylon wire can be attached quickly and without hassle. Use the Samsung Lithium-Ion battery on other tools in the range. Cutting head: Nylon line diameter - 2 mm, length 5 m. Max working time: 25 mins. 1 x Samsung Lithium-Ion Battery.