Einhell Power X-Change 18V Cordless Brush Cutter Powerful Weed Trimmer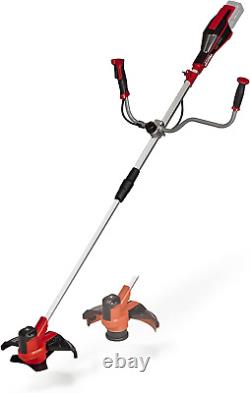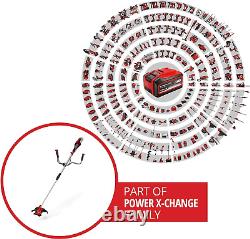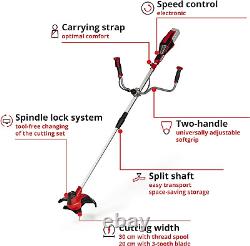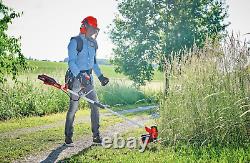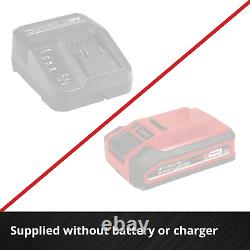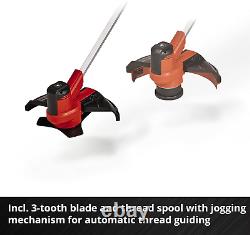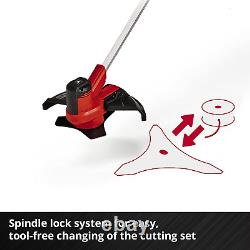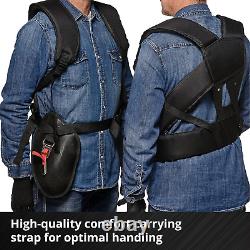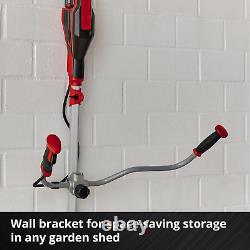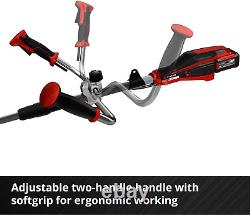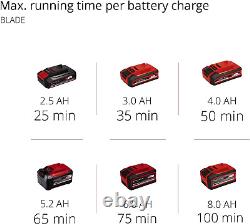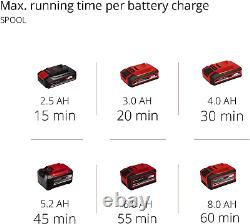 Einhell Power X-Change 18V Cordless Brush Cutter - Powerful Weed Trimmer With Metal Blades, Bump Fed Spool And Harness - AGILLO 18/200 Solo Battery Strimmer (Battery Not Included). Batteries: 1 Unknown batteries required. Product Dimensions: 189.8 x 70.8 x 12.7 cm; 6.45 Kilograms.
Item display weight: 6.8 Kilograms. Power source type: Battery Powered. Item weight: 6.45 Kilograms. Product dimensions: 189.8L x 70.8W centimetres. The Einhell AGILLO 18/200 cordless scythe offers all the advantages of the PXC series with the high-quality li-ion battery system.
As a member of the PXC family the AGILLO can be operated using any rechargeable batteries from the user-friendly series. The handy cordless scythe is powered by a front motor, which ensures optimum power transmission and weight distribution. The two-hand handle in the bike handle version is universally adjustable. The AGILLO delivers a maximum speed of 7,200 revolutions per minute.
Electronic speed control keeps the power in check, for adjustment to each specific application. The robust line spool with automatic jog line feed is suitable for dense growth and tall grass.
There is a high-quality 3-tooth blade for tackling undergrowth and scrub. The spindle lock system makes it easy to change the cutter set. The split shaft makes it easy to transport and stow away in minimum space. There is also an integrated wall holder for easy and secure storage.