Cobra BC260C 26cc Petrol Brushcutter with Loop Handle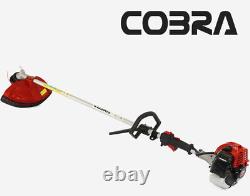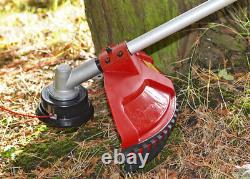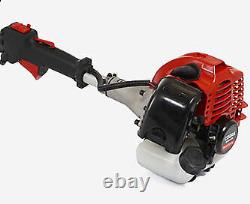 Cobra BC260C 26cc Petrol Brushcutter. The Cobra BC260C is an extremely robust Brushcutter with loop handle.
It's powerful 26cc 2-stroke engine provides faster acceleration, more power, added torque and increased fuel efficiency. The Cobra BC260C petrol brushcutter comes complete with a tap'n' go double line cutting head for mowing and thinning.
Also included is a robust guard for increased operator safety. The quality nylon line is automatically readjusted by simply tapping the cutting head on the ground. The newly released line is then cut to the optimum operational length as you continue using your brushcutter. Also supplied is a heavy duty metal blade makes clearing larger areas of brambles, shrubs and saplings even easier.
This been designed to make brushcutting your garden a simple and effortless task. The ergonomically positioned controls not only make operator use more comfortable, but more importantly, make using your Cobra brushcutter as safe as possible. > Nylon Head & Metal Tri-Blade.